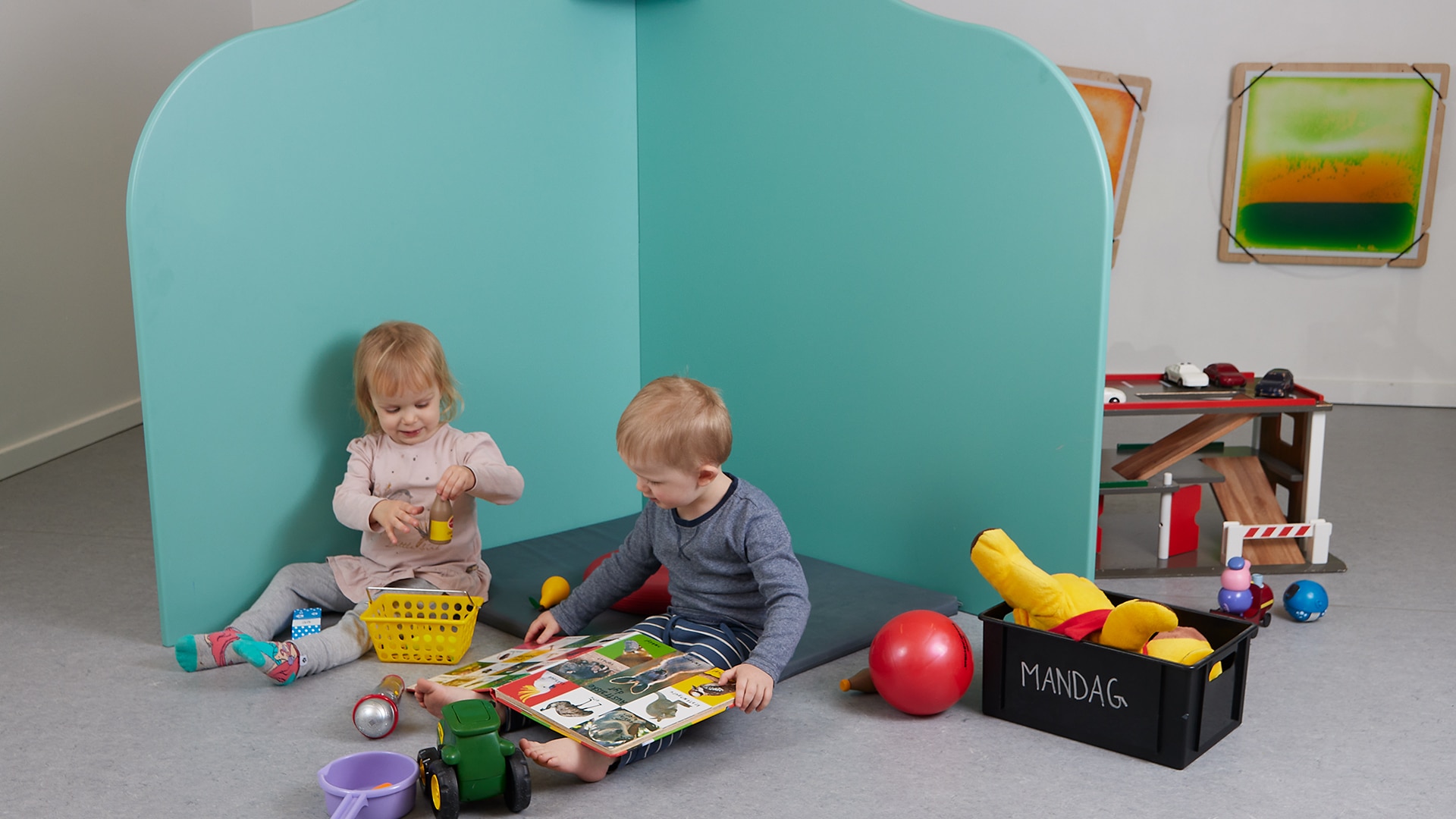 4 leaf room divider - creates fun and play
The project has been created in collaboration with SFO leader, Helle and her colleagues. Here, functional, stability and movable room dividers are thought of, which can be separated from each other.

During the meeting, we chose to spruce up the room a bit with a fresh color and made play mats for it in different warm colors, so the children had something nice to sit on when they immersed themselves in a play. We drew a room divider with soft edges and listened to their wishes. Room divider 4 Leaf creates calm, contemplation, relaxation and good play zones. Creating good play zones is important for a good play environment.

A room divider like 4 Leaf provides good play, well-being and lowers the noise level. Room dividers are an ideal solution if you want the same room to contain several different functions, but at the same time want different activities to be kept separate.
Helle tells about what it was like working with Danish Comfort.