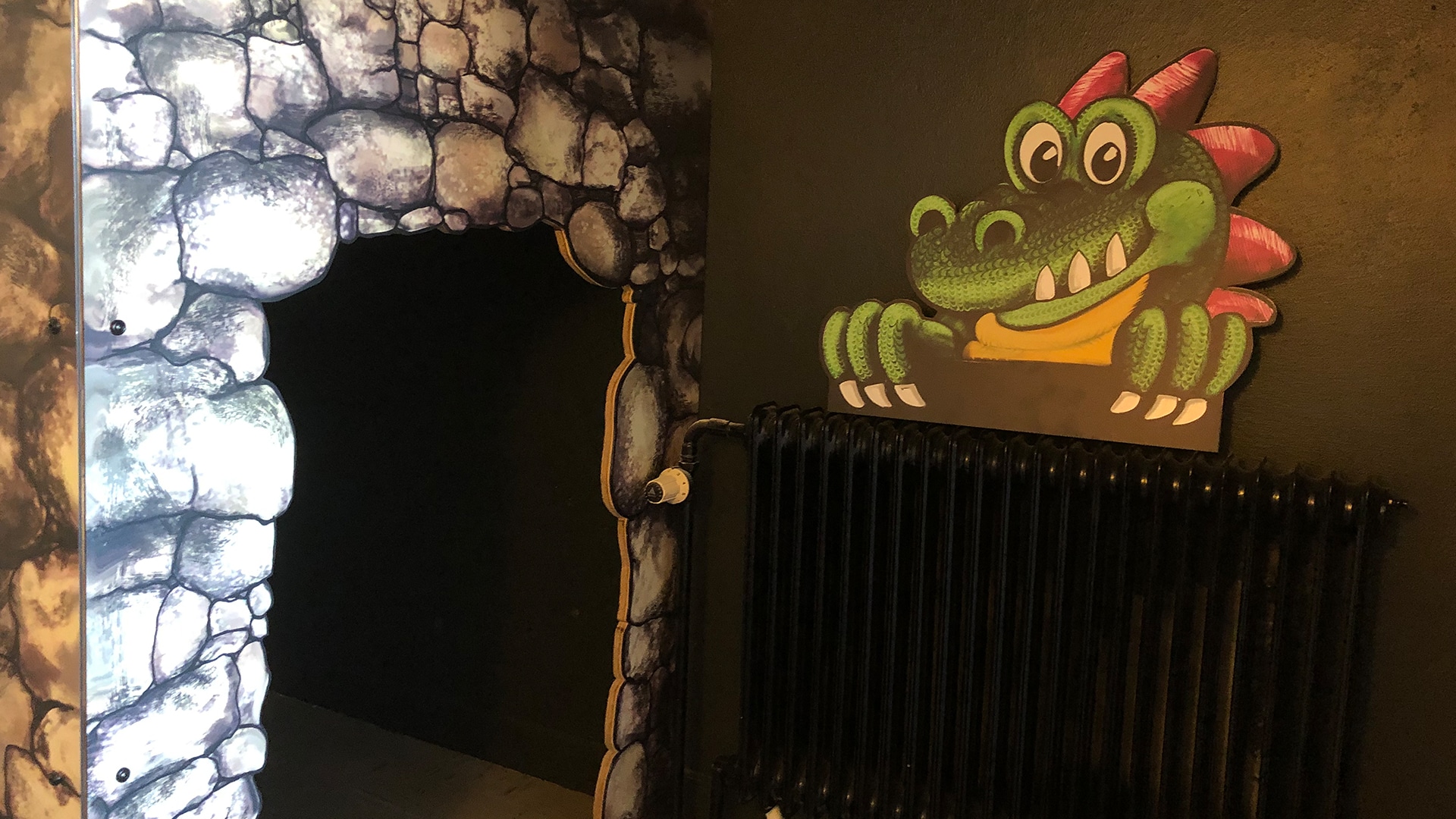 Adventure project

What can be made possible with an old staircase "asked the manager, Helle from SFO"

In collaboration with educator and children, we got a few key words what they liked to play with. Immediately we got started with ideas and got the Dino motif drawn, so the kids were ready to go on the next adventure trip. We got the drawings printed on Dibond plates, give a nice look and a strong material, which makes it durable for many years.

A dino cave where children crawl into a fairytale world and let their fantasies run free. We designed a soft mattress that could lie inside the cave so the kids could sense how Dino lived in his cave. The children and educators were wildly surprised by the result and the cave was put to good use immediately.
Drag the arrow forward or backward to view before and after images.