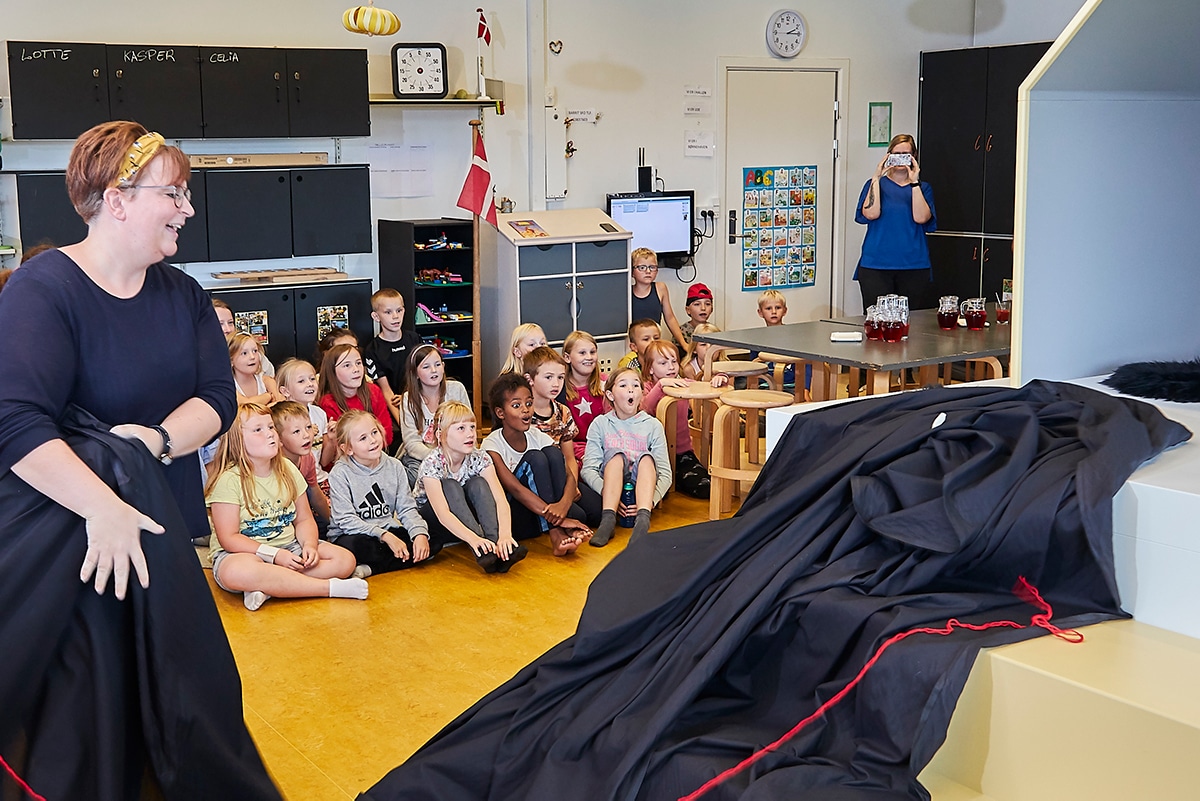 Fairytale - free imagination
Kids are more active with a playhouse

In collaboration with the educators, a new project was discussed with many wishes and opportunities, which should involve play, identity and community in Sfo. We got to design the dream playhouse, which should have more fun features and lovely colors.

Playhouse creates space for free play, creativity and a unique interaction between children. Good motor skills are very important for children, therefore we chose that they could walk around the house and use the stairs to go up and down. Through the movement that the child gets while playing in the playhouse, the child learns to develop his motor skills. Stumbling, falling, and rising again cause their own body's coordination to develop.

A playhouse is at the same time a fantasy house, dream house, and inspiration house – only the children's imagination sets limits to which play it should form the framework for. In the playhouse we made a room where you could sit and talk, build a cave or just take a break with pillows and blankets – "only the imagination sets limits"

The stairs are made with storage so they had a place to lay their costumes, pillows, blankets or other things. The stairs are equipped with brake wheels which are hidden under the drawers and can be moved. If you need to take a photo of everyone or gather for a theater or something else, both stairs can be rolled up next to each other, so you get more use of the product.